Hotel Information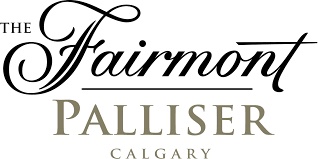 Stay with us at Calgary's premier hotel. Centrally located in downtown Calgary, Fairmont Palliser is conveniently situated in the heart of the city's business and financial district and is near the city's most exciting retail shopping, arts, culture and entertainment venues.
Each of the 407 guest rooms at Fairmont Palliser is luxuriously decorated, elegantly appointed, and equipped with the latest business amenities and in-room entertainment features.
AWMAC's Convention room booking closes May 10, 2022, at midnight. Ensure to book your room with AWMAC before May 10th to save!
AWMAC's rates for the various room types are as follows:
Check-in time is 3:00 pm. Check-out time is Noon. Rooms may be cancelled 24 hours prior to the check-in time (i.e. 3:00 pm the day prior).
Valet Parking is $45.00 Overnight (allows unlimited in/out privileges). Self-serve parking is also available.
Guests will have access to complimentary business guest room high-speed internet during their stay.
Travel Discounts

Air Canada is happy to partner with AWMAC and offer discounted rates for Convention attendees!
To book a flight with your promotion code, access aircanada.com and enter the promotion code A232YNZ1 in the search panel.
The booking is to be made to Calgary, YYC (AB).
The travel period begins Wednesday, June 01, 2022, and ends Sunday, June 19, 2022.
For North America, 5% applies on standard fares, 10% on flex fares & higher. For International Travel 10% on standard fares & higher.
However, all bookings made using the promotion code will count toward the minimum 10 passenger requirement for Meetings and Conventions events.

WestJet is offering AWMAC National Convention participants, discounts on applicable fares to attend the convention.
To take advantage of this offer, you will need to utilize the promo code YBF29 and coupon code S49UJ14.
The booking is to be made to Calgary, YYC (AB).
The travel period begins Thursday, June 02, 2022, and ends Sunday, June 19, 2022.
For travel within Canada – 5% off Econo* and 10% off EconoFlex and Premium fares.
For guests travelling Trans-border – 2% off Econo* and 5% off EconoFlex and 10% off Premium base fare.
No discount will apply to Basic or Business class bookings.
Please visit www.westjet.com/conventions to make a booking online.
We are proud to establish a special car rental discount with Hertz Rent-a-Car.
Go to hertz.ca 
Enter your rental needs
Select the "2 VEHICLE" box at the top of the page
In the "Convention Number" box, enter discount code 022Q9648 and select "Apply"
Complete your registration and enjoy your discount!

Calgary Harley-Davidson Rentals is offering a 10% discount to AWMAC National Convention participants.
Please visit https://www.calgaryharleydavidson.ca/–rent-a-harley-davidson to make a booking online.
Fairmont Mountain Region Discounts
Extend your visit to Alberta and stay at additional Fairmont properties at a great price!
Access your discount through the links below.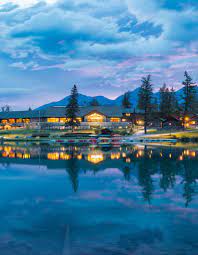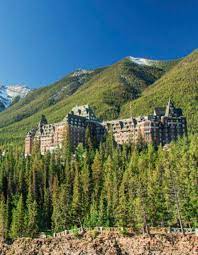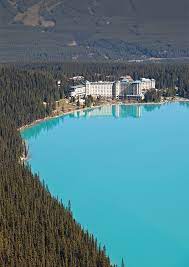 Getting around Calgary
Public Transit
The backbone of Calgary's transit system is the C-Train, a light-rail train system that runs NW to SE and SW to NE. Since 2001, the C-Train has been completely emission-free — the first of its kind in North America. Best of all, the downtown core is a Free Fare Zone, allowing passengers to travel between hotels, restaurants and events free of charge. The University of Calgary, Southern Alberta Institute of Technology and Stampede Park are some of the major stops outside the city centre.
Regular bus and C-Train tickets are purchased at YYC or paid by cash on the bus or at the station. For more information, visit calgarytransit.com
Car Rentals
Rental cars are available in various sizes and for any duration. Rental offices are located throughout Calgary, with car rental desks at YYC Calgary International Airport and throughout downtown Calgary.
Taxis, Limousines & Ride Sharing
Taxis charge a base rate of $3.80 and an additional surcharge at the airport. Most services have online and mobile booking apps. Stands are located at YYC and most downtown hotels. Connecting from YYC to downtown will take approximately 25 minutes.
Limousines and luxury sedans charge a fixed rate and are a great way to begin your stay in Calgary. Limousines and sedans are available for transportation from YYC and general transportation and special occasions from several organizations in the city.
Ridesharing is a convenient mode of transportation, with Uber offering the digital service in Calgary. Download the Uber mobile application to book a ride on the spot from a local driver.
Bike & E-Scooters
Calgary has the most extensive urban pathway and cycle path network in North America, with approximately 850 kilometres of regional pathways and 95 kilometres of trails. Lime's popular dockless electric scooter sharing program is available in Calgary. Users can download the Lime mobile app, locate and rent e-scooters starting at $1.00.
Explore Calgary on Foot
The downtown core is very walkable, with plenty of wayfinding signage to guide you to attractions, restaurants, and public art. Calgary also has the world's largest elevated, climate-controlled pedestrian pathway — 18 km (11 miles) long, to be exact. The +15 (pronounced Plus 15) links over 100 downtown office buildings and shopping centres. The +15 can be accessed on the second floor in most buildings — watch for the blue +15 signage.